24 Channel Digital Audio Recording Studio.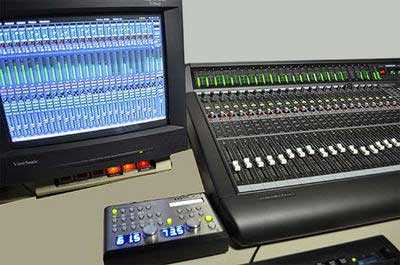 Audio Recording
In studio or on location.
Whether it is one singer or an entire symphony orchestra, we can record your performance. With 24 channels of digital audio recording and our matching redundant recorder for back up, you can rest assured that we will bring the performance home. We have a wide selection of microphones to cover just about any situation. Your project can be delivered as stereo or 5.1 channel surround sound.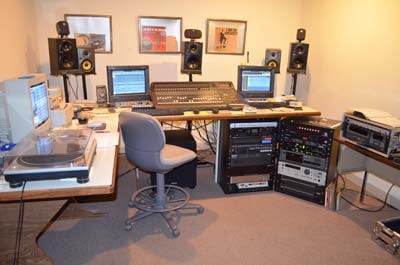 Audio Recording Studio
We have two recording studios. Our small audio recording studio works great for doing voice over recording and single performer work. Our large audio recording studio can accommodate a band or a large group with ease.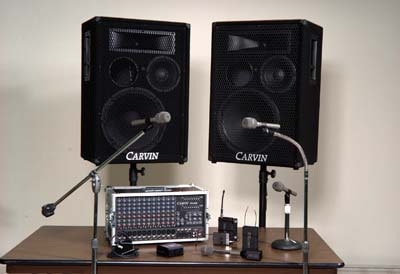 Sound Reinforcement
Let your event be heard!
We can provide sound reinforcement for your meeting, conference or large outdoor event. We were the audio sound provider for the Concours de Elegance in Lake Bluff Park, St. Joseph, Michigan, for at least 10 years, and provided consistent controlled voice and music that spanned 4 city blocks.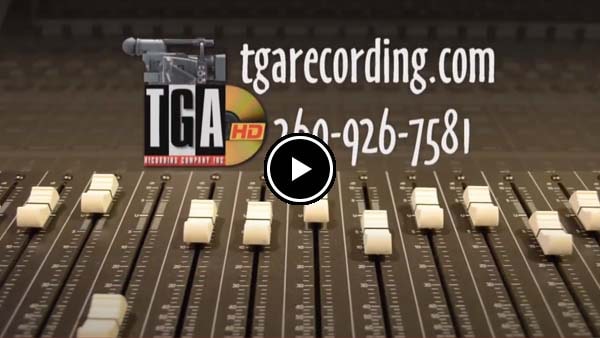 Audio Recording at TGA
Short overview of our recording equipment, microphones and audio recording studios.