Step up to custom interactivity.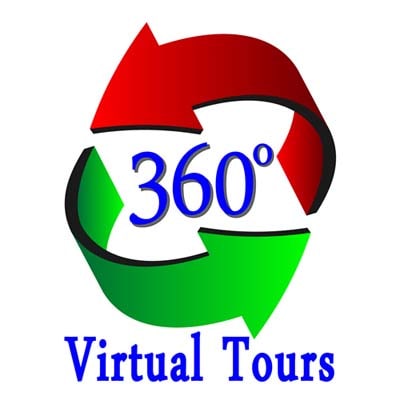 3DVista Virtual Tours
3DVista is a high end virtual tour authoring platform that can take your virtual tour to the next level.
3DVista Features include:
Custom hotspots
3D transition effects
Embedded sounds, videos and photos
Animated panoramas
Live panoramas
360 video with hotspots
Customizable skins
Live guided tours
View on any computer, tablet or phone
Custom Virtual Tours
3DVista empowers us to develop virtual tours that are unique to our clients, thanks to its custom skin plugin, which lets us add or use ready-made button templates. Unlike other virtual tour solutions, 3DVista's customization capabilities allow us to create stunning elements for the graphical interface to make virtual tours more personalized and easy to grasp for our clients. Best of all, this dynamic virtual tour application also lets us add your logos to virtual tours to raise brand awareness and reach a broad spectrum of audiences.
Multi-platform Compatibility
3DVista provides a robust multi-platform solution that makes virtual tours easier to see on virtually any device. It also lets us create a smaller version of virtual tours optimized for mobile devices to preserve bandwidth for mobile users. On top of everything else, 3DVista does not require you to download plugins, which makes it easier for anyone to enter your web pages to view your tours immediately.
Turn your virtual tours into comprehensive teaching and testing tools with discovery hotspots (treasure hunts), question or quiz cards, integrated scoring, reporting systems and LMS integration. This converts your 360º canvas into a powerful tool for the creation of training that is safer, less intrusive and more scalable than on-site practice. Simulate scenarios, situations and places and use gamification or conditional actions to allow students to battle each other and to earn badges while learning. Discovery learning, remote field trips, facility tours, training simulations, health & safety quizzes and hazard hunts are just a few applications for virtual tour training.
Live-Guided Tours
The new solution for taking clients, students or colleagues on a virtual walk-through that truly is shared. Live-Guided Tours allow you to have a video call inside of a virtual tour. For the personal touch and assistance that remote showings may have lacked up to now.
When you are ready to take your virtual tour to the next level, contact us about 3DVista Virtual Tours.
Pricing
Take your virtual tours to the next level
Basic Tour Package
$150
Dollars
Include the first 8 panoramas
Up to 3 navigation links in each
1 year free hosting ($49.00 value)
Your company logo included
Thumbnail navigation included
Social media sharing link included
Website embed code included
Works on phones, tablets, desktops and VR headsets
Additional panoramas $15.00 each
Get Started
HDR Tour Package
$222
Dollars
Includes everything in Basic Tour Package
HDR panoramas - make everything look properly exposed, in bright and dark areas
Post processing image color correction
Additional HDR panoramas $24.00 each
Get Started
Custom Features
As Listed
Audio clip insertion $9
Interactive Hotspots $9
Floor plan, per floor $99
Download for self hosting $49
Export Still Photos $2
Google map link $9
Get Started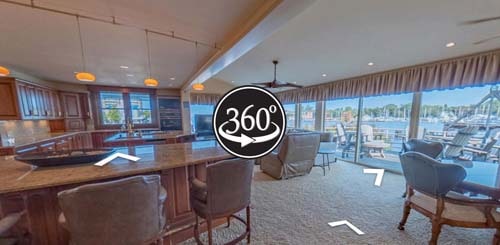 Take a virtual look inside this one-of-a-kind 3 BR townhome.
Amazing views of the lighthouse, Lake Michigan, and the river through the panoramic windows and from each of the four decks. The perfect home for relaxing waterfront living, entertaining, weekend retreats and/or summer getaways! $1,200,000 - 3 bd - 4 ba - 2,500 sq ft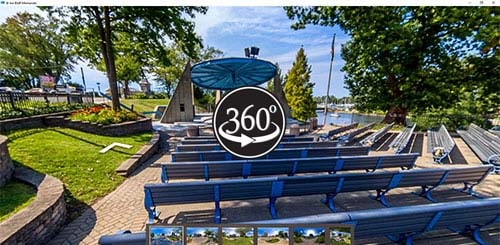 Take a virtual stroll along the bluff.
Starting at the beautiful John E.N. Howard Bandshell, your tour will include the Firemen Memorial, Chessboard, Maids of the mist, Centennial Anniversary, 11 inch Dahlgren, Silver Beach Pizza, St. Joseph Sesquicentennial, Vietnam War, Korean War, Asiatic War, WW I, WW II, Law Enforcement, and Ben King memorial.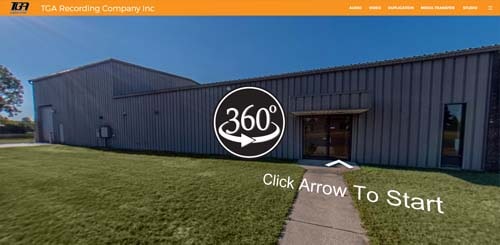 Take a virtual look inside our studio.
Video production and video editing - the art of developing and combining all production elements. Video recordings, music, voice recordings, still images and graphics are combined to create a program that is tailored to meet your needs. Our video production editing suite includes Adobe Creative Cloud software for the complete development of production elements. We produce training manuals with pictures and videos that make them easy to follow. Dividing processes into steps allows each user to access just what they need to learn. Preserve your company knowledge in a cost effective way.