Highest quality HDR panoramas.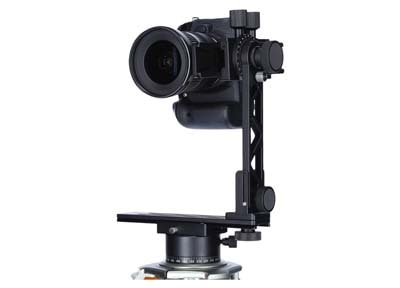 DSLR and Panohead
Highest quality HDR panoramas
For the highest quality panoramas, we shoot HDR, High Dynamic Range, panoramic images with a DSLR camera on a panohead. This gives the highest resolution and the highest latitude which allows you to see details in the brightest and darkest areas of the photos. This means you can see inside a room and outside through the windows.
Custom Virtual Tours
These high quality panoramic images can be authored with our 3DVista software which empowers us to develop virtual tours that are unique to our clients, thanks to its custom skin plugin, which lets us add or use ready-made button templates. Unlike other virtual tour solutions, 3DVista's customization capabilities allow us to create stunning elements for the graphical interface to make virtual tours more personalized and easy to grasp for our clients. Best of all, this dynamic virtual tour application also lets us add your logos to virtual tours to raise brand awareness and reach a broad spectrum of audiences.
When you are ready to take your virtual tour to the next level, contact us about DSLR Panoramas and 3DVista tours.
Pricing
Highest quality HDR panoramas.
DSLR Tour Package
$367
Dollars
Includes the first 8 HDR panoramas
Includes one hour of authoring
1 year free hosting ($49.00 value)
Your company logo included
Thumbnail navigation included
Social media sharing link included
Website embed code included
Works on phones, tablets, desktops and VR headsets
Get Started
Custom Features
As Listed
Additional HDR Panorama $29
Virtual Tour Authoring per hour $95
Virtual Staging per panorama $34
Floorplan for navigation, per floor $99
Our hosting per year $49
Download for self hosting $49
Export Still Photos $1.99
Get Started