Enhance your Google business listing.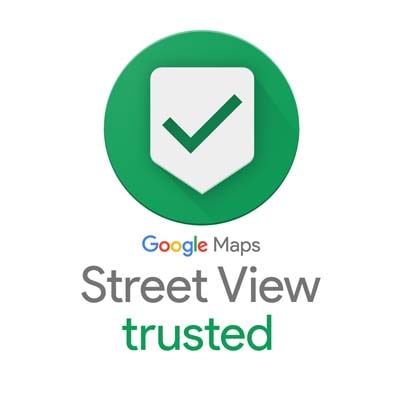 Google Street View
Enhance your business listing with Google Street View. Let your customers discover your business by adding a virtual tour to your online presence. Google Street View for Business is the extraordinary feature of Google Maps, bringing 3D Street View technology inside your business. Imagine a 360 interactive panoramic virtual tour of your business interior, showcasing all you have to offer to a searching public as they virtually walk around and check out your place, from anywhere in the world.
Businesses with search listings are:
94% more likely to be viewed as reputable
More likely to be used than businesses without a listing
29% more likely to motivate consumers to consider purchasing goods or services from them
There are good reasons a broad range of businesses consider 360-degree virtual tours to be the latest and greatest marketing tool. Just a few benefits you'll enjoy when you hire a Google-Trusted Photographer, beyond the SEO perks:
Virtual tours help your prospective customers get to know, like, and trust you – quickly.
They'll feel more comfortable when they visit in person because they'll already know what to expect.
Your business will get an automatic boost in ranking on Google's various platforms (in many markets, anyway)
That 360-degree virtual tour will work for your prospective customers, no matter what devices they use to research your business before calling or coming in.
Odds are good that your competitors aren't using a virtual tour in their marketing… yet. You've got a head start and a competitive edge over everyone else, for now.
Your interactive Google Virtual Business tour will be hosted on Google Servers and appear on your Google local profile and on Google Maps. There are no monthly or annual fees to worry about. Pay once and keep it forever on Google.
Pricing
Pay once, keep forever.
Free
$0
Dollars
2 Free Panoramic Images
See actual results
Get Image view reports weekly
Prove it works before investing
Start your business on the right path
Get Started
Street View Package
$150
Dollars
8 Panoramic Images
Free color correction
Free HDR image enhancement
Free tour hosting
Share on social media, by email & text
Additional Panoramic Images $20/each
Get Started
GMB Optimization
$150
Dollars
Attract new customers
Improve your local search ranking
Show you are open in search results
Provide directions to your location
No recurring costs
Get Started